Richard White's Recent Photos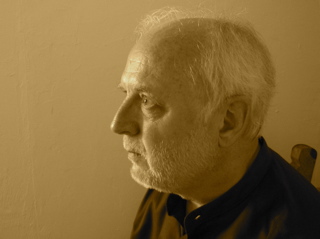 A Recent Portrait (August, 2004)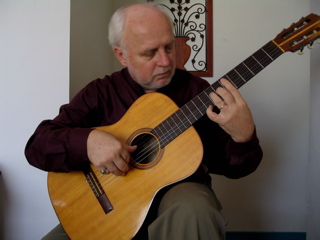 My First Instrument
(I learned to read music on the guitar.)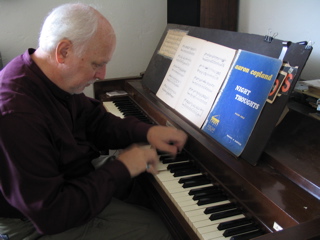 At the Piano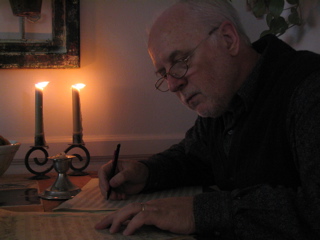 Working night . .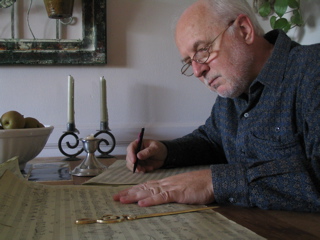 . . . and day ;-)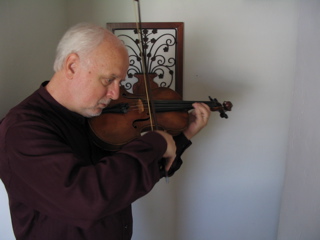 With my Viola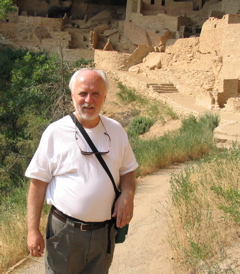 At Mesa Verde, Colorado, summer 2004.
Not So Recent Photos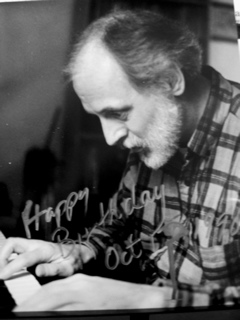 At the Keyboard, January 1990
(Photo: Alan Frederick)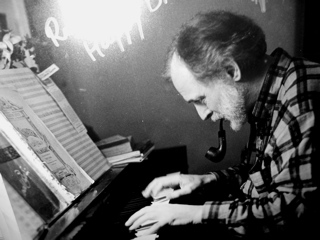 . . . this time with my pipe.
(Photo: Alan Frederick)

New Milford, Connecticut, Summer 1989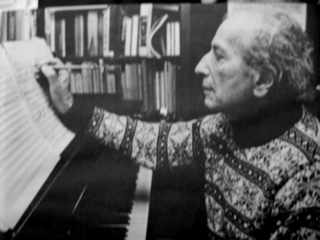 My mentor, American composer Elie Siegmeister, at
work in his studio in Great Neck, New York, ca. 1985.

Another of Elie Siegmeister, Great Neck, New York,
in 1971, the year I began my apprenticeship with him.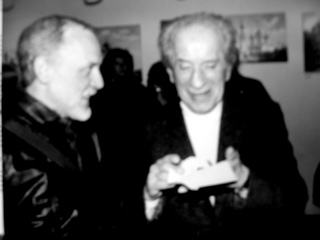 With Elie Siegmeister at his 80th birthday concert -
party celebration at New York City's Carnegie Hall, January 1989.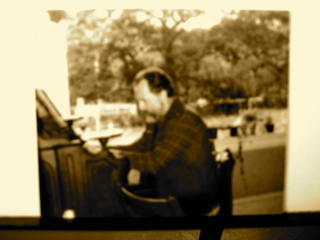 At the pump organ, Deer Isle, Maine, 1981.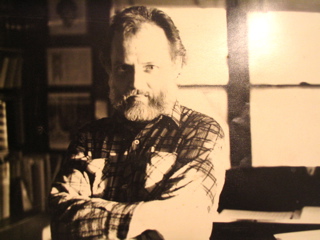 In Elie Siegmeister's studio, 1981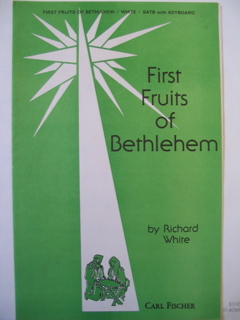 Cover of one of my favorite choral
compositions for SATB and organ,
composed in 1979.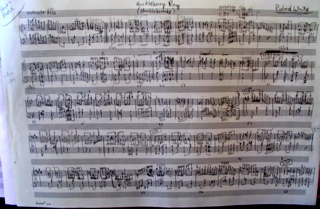 >
Manuscript of 'Huckleberry Rag' for piano, composed in 2002.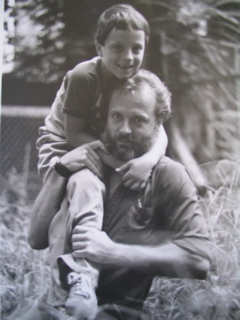 With my son Peter (age 6) in our
Brooklyn backyard, September 1978.
(Photo: Ann Marie (Nonny) Cornell)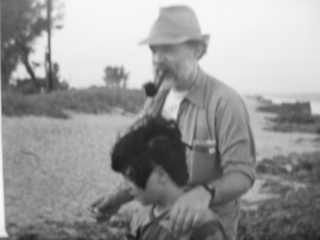 With Peter in Cocoa Beach, Florida, Christmas, 1983.