Hear Linda Ronstadt sing my original musical setting of the lyrics to the traditional Christmas carol,
AWAY IN A MANGER
on her holiday album,
'A MERRY LITTLE CHRISTMAS'
on the Elektra label. (62572-2)
Lovingly arranged for harp, strings, and chorus, Linda's stunning rendition of Away in a Manger is a tribute to her impeccable musicianship and versatility. Who else but Linda Ronstadt could crossover to a style not often associated with one of the most celebrated pop stars of the last 30 years - and pull it off so tastefully?
Of AWAY IN A MANGER Linda Ronstadt said:
"My daughter's piano teacher adapted this version. He took an old text and gave it a brand new setting. He's very Americana; It's kind of like he was the guy who lives down the street from George Gershwin. He also gave this a turn of the century kind of modernism."
"Tucsonan Richard White's version of Away In a Manger is a far cry from the simple tune we've come to know. The sophisticated writing pulls the ear in fascinating melodic and harmonic directions.
Ultimately, this is the version I'll return to ."
Daniel Buckley - The Tucson Citizen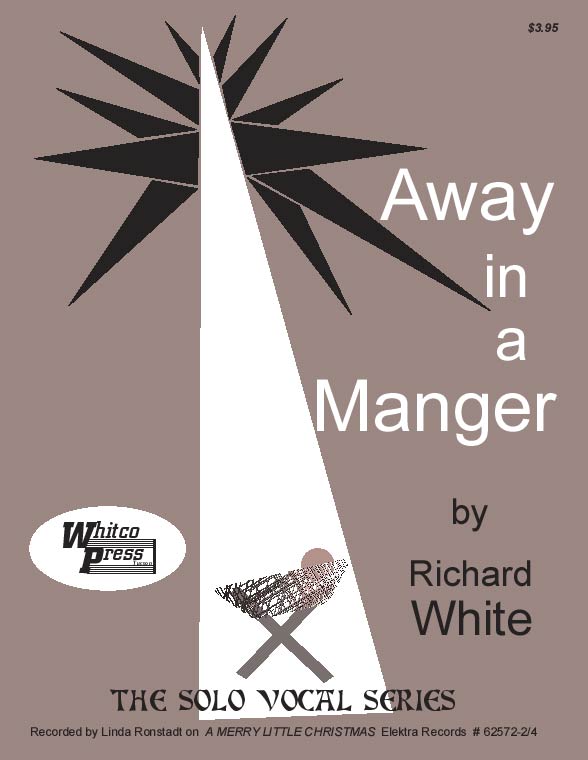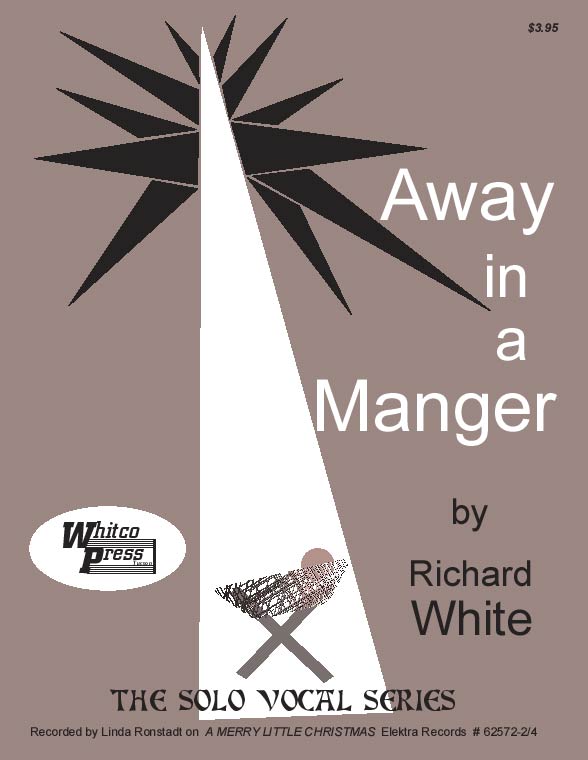 A keyboard reduction of Away in a Manger is now available from
Whitco Press.
a Merry Little Christmas is available at retail outlets worldwide and online at:
[Amazon.com] [Barnes and Noble] [Borders] [Tower Records] [MusicDojo.com]
---
[Home]
[Biography]
[Photo Gallery]
[Ragtime Piano]
[Organ Works]
[Five by Joplin]
[Woodwinds/Piano]
[Guitar Music]
[Easy Piano Music]
[Whitco Press]
[How To Read Music]
[Copyright]
[Selected Works]
This site and its entire contents © 2003 by Richard White (Whitco Press)